Let's face it; while a beautiful bathroom would look highly welcoming, it does involve a lot of planning. And that is where we come in.
Undertaking bathroom renovations may involve structural changes, and you might also want to include newer technologies. There are sleeker tubs, better shower cabins, glass wall separators, holders, and cabinets that you can install. Then, you might want to add more plug sockets for warming towel racks and your straighteners and curlers.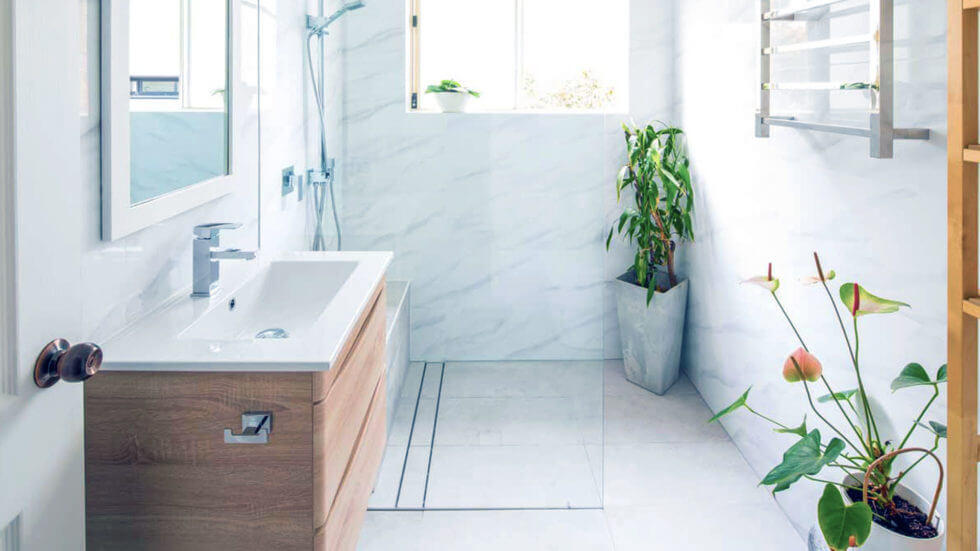 The entire process will involve planning and visiting multiple shops and talking to professionals. You also might want to get samples of tiles and colours that you like to make a better decision.
And to make the process easier, we have discussed the steps in detail, which should simplify planning your bathroom renovation. So, dive in!
Materials Needed
First and foremost, there are a few things that should be kept handy before you begin with the bathroom renovation, which include:
Measuring tape
Pencil
Scrapbook
Paint and tile samples
Access to the internet
You will need the measuring tape to get the correct dimensions, while you can use the pencil to mark the areas as required. Likewise, keeping a scrapbook is an excellent idea as that makes the planning process fun and helps you ideate better. Plus, make sure you have access to the internet for quick inspiration.
In this regard, there are many sites like Pinterest where you can find design and renovation ideas. Besides, you will find the details about the type of colours and tiles available and the pros and cons of using them.
Steps To Planning A Bathroom Renovation
This section will discuss planning a bathroom renovation, and it is essential to note every step. So, read on to know all about them.
Step 1: Making A List Of Preferences
First of all, you need to ideate and plan out the kind of fittings and features that you would want in the bathroom. This will include lights, cabinets, shelves, glass doors and tiles.
We recommend getting a scrapbook where you can note down all your preferences. Keep it handy after the work has begun and give the designers a better idea about what you require.
You can collect sample tiles and colour swatches that you can use for the bathroom. Paste the ones you like in the scrapbook to curate a comprehensive list of the materials that you plan to use (and finally use) in one place.
Step 2: Measuring The Area
As with any other construction work, you should start measuring the available space. And this is where you will need a measuring tape and a pencil to mark the required areas.
An important thing to keep in mind here is that you'd need some storage space, so decide if you'd want to change the existing space.
Additionally, you might want to change the positions of the cabinets, and you can draw the layout to get a better idea of the placements. Find out the measurements beforehand for new fittings to see if they match the available space. Otherwise, you may have to make many changes later, which will be extremely troublesome.
Next, you need to consider the areas that will remain wet and may even be waterproofed. If you have a small bathroom, then it is best to get the entire area waterproofed so that the water does not spread too much.
Step 3: Planning The Electricity Lines And Plumbing
While the décor and ambience are essential, you should not forget about the electricity and plumbing lines. These are an essential part of any room, and you need to note their positioning.
We recommend keeping them untouched as much as possible because making new electric lines or plumbing connections will invariably involve a lot of time, effort, and money. You will need plumbers and electricians to dig into walls, make new lines, and seal them again.
But again, in some cases, new fittings may not work well with the older inlets and outlets, and you might need to change the old connections. It is best to consult a professional if you plan to install new showerheads or bathtubs, as they might need a different water line.
Also, achieving the proper shower water pressure may require a separate pump to be attached, which would increase the flow rate. If needed, you should get the plumbing lines fixed and the pump attached before painting or putting in new tiles.
Step 4: Placing Tiles
Once the electricity and plumbing lines have been planned, it is time to think about the tiles and placements. Many people would choose to apply new tiles around their bathrooms, including the floors and walls. At the same time, others might only want to cover a specific section of their wall with tiles while painting the rest of the area.
Decide on your preference and look for online references to see what looks good. Now compare it with the space you have and find out what will fit in well. If the space is small, you can use larger tiles to make the room look bigger.
Some people may also prefer mosaic tiles, which are smaller but add more detail. They will make the bathroom feel cozy, and you might not even have to add many décor items.
Also, different textured tiles can render other visual effects to change the entire feel of your bathroom. For example, wooden ceramic tiles and leather-finish tiles can help create various interior decorations.
Step 5: Following The 60-30-10 Rule
The 60-30-10 rule will help get the perfect colour balance in your bathroom. To begin with, you will need to cover 60% of the area with the main shade, and it is best to stick to white in this case. White is not overpowering and will offer a more peaceful and relaxed vibe.
The following 30% can have a mid-range shade to cover the cabinets and floors. If you go with wooden flooring, make sure that it matches the colour of the cabinets. You can also choose half-and-half designs with white and wooden colours on the cabinet.
Next, you will have to plan out the remaining 10%, which will essentially involve the colour of the linen and towels that are placed in the bathroom. You can opt for a bold shade that will contrast with white or the other shade.
Many homeowners prefer going with neutral and pastel shades, which look nice too. If you are going with the latter, consider adding a flower vase or frames in the same colour to accentuate and add to the existing decor. We recommend cutting out colour swatches and putting them in your scrapbook to figure out the right colour combinations.
Step 6: Towel Rails And Holders
The last things you need to look at are the towel racks and holders. While some people may choose heated racks, others may opt for the normal ones. However, make sure that your choice provides you with an easy reach. Remember that you might want to reach your towels while sitting, and hence they should not be placed too high.
But again, if you are opting for heated racks, it is best to keep them away from children's reach. Although they do not become too hot, kids may not handle the heat, so keeping them at a safe distance is better.
Step 7: Estimating Costs
When you have a few designs in place and know where to have the lighting and plumbing lines, it is time to estimate the costs. This is essential to have a clear idea of the total budget.
Talk to your plumber and electrician and ask them for the estimates. Additionally, calculate how much you will need to spend on painting and tile fixtures. If you add heated racks, talk to the electrician about the wattage and how much electricity they consume.
Once you have all the information and estimated prices, calculate the total cost and proceed with the plan. A pro tip: extend your final budget slightly to make room for any unforeseen changes.
Planning Your Bathroom Renovation
After you have the entire plan chalked out, consult a plumber and talk about the fittings that you would want. If you're going to attach a bathtub, certain adjustments need to be made, and a base must be constructed.
Also, please pay attention to the water pressure to ensure that it's compatible with the new fittings. A good bathroom will be aesthetic to look at and be functional.
You will also need to store towels, bathing accessories, and everyday use body care items. So, having some open cabinets will help with the better organisation of the space. And always remember to maintain plumbing and drains.
Now that we have walked you through the process, it is time to get started! If you need any assistance with your bathroom renovation in Perth, reach out to our team!
Till we meet again!
---
Ashley Woolf
Find them on their website: Woolf Plumbing & Gas, Facebook and LinkedIn.